Services
From the New York City Transit Authority to Wolfgang Puck Catering, Precision Weather Service handles a wide range of clientele across North America and overseas. We can custom-tailor forecast solutions for any business, large or small. No matter what your weather needs are, we can quickly design an affordable service level to help you and your clients deal with the vagaries of Mother Nature!
Please click on an area of interest below to learn more about our wide range of services!
Exclusive Storm Alert Service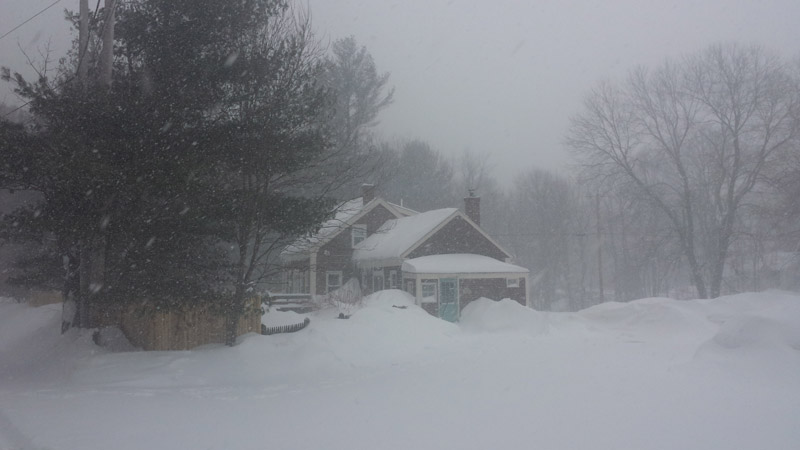 If weather adversely affects your operations, let us worry about it for you ! From flood situations to tropical storms, severe thunderstorms and snowstorms, we can let you know when and where weather will affect your business. We cover every type of weather for any type of industry. Here's some examples of how our Storm Alert Service assists some of our current clients!
Snow and Ice forecasts for airports
Pinpoint rainfall forecasting for contractors
Thunderstorm and rain forecasting for concerts and outdoor events
Environmental forecasting for railroads
Hurricane and tropical storm forecasting for large businesses
Snow and ice forecasting for municipalities and highway departments
Rain forecasting for environmental engineers and landfills
Snow and ice forecasting for school departments
Rain and storm forecasting for any type of outside event!
Much, much more!
SPECIAL OFFER! Subscribe to our STORM ALERT service for FREE for one month and see what you think. If you like it and wish to continue, we'll give you the rest of the winter at a special reduced rate. If our special one month free offer sounds interesting, or if you simply would like to speak with us, just, click here!
Media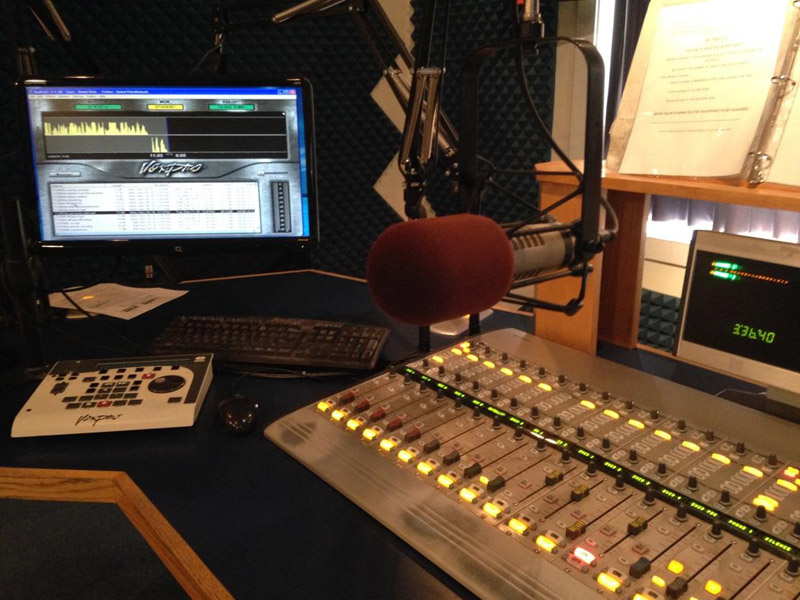 With ever-changing and improving technology, delivery of professional, studio grade content is easy and affordable. From radio, podcasts or customizable digital content, you'd be surprised how easy and affordable having your own staff of meteorologists really is! Contact us for a free quote, sample or to discuss your specific needs!
Highway Departments and Airports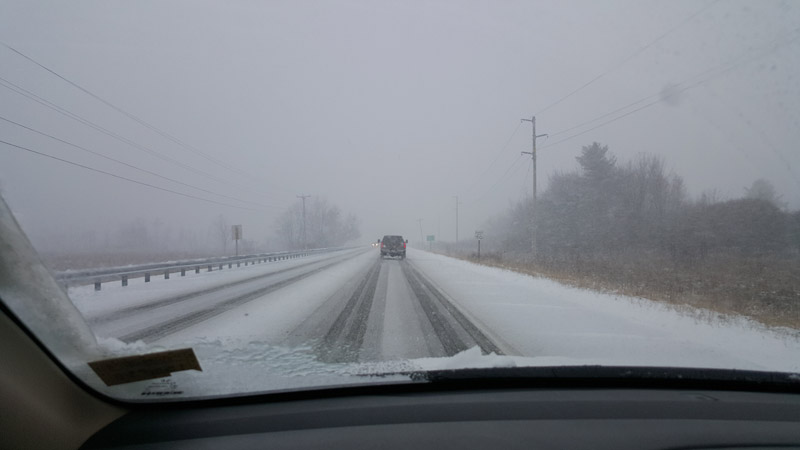 Time is money ! Why waste your time and spend money on overtime by second guessing the weather yourself ? We have years of experience in forecasting for highway departments throughout the Northeast covering lake effect belts and mountainous terrain ! Whether you are a small highway departments with just a few trucks or an entire state highway department, we can custom-tailor forecasts to help you cut down on costs and headaches ! Here is how the service works…
We send you an exclusive STORM ALERT forecast 18-36 hours in advance of any snow (1″ or greater) or icing situation. Updates follow every 4-8 hours until the storm is over. Because each STORM ALERT is pinpointed specifically for your immediate area, our forecasts are more accurate than anything else available. Accurate and timely forecasts save you time, money and headaches!
Weather Questions? Call us anytime! We are available around the clock to answer any weather questions and concerns. We can address both short-term and longer range concerns. When you need to make a decision, we are there with answers!
Daily Reports? Yes, we have these available, too. Some of our clients receive detailed forecasts one or more times a day to support normal daily operations.
Here's just a few of the highway departments that currently trust Precision Weather for their Weather and forecasting needs…
Portland, Maine DPW
The Maine Turnpike Authority
Augusta, Maine DPW
Greene County, New York
School Departments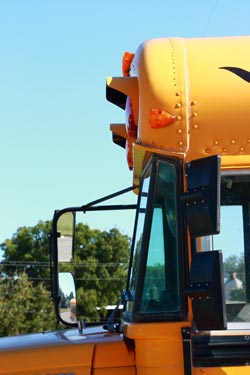 How many times have you woken up at 4 o'clock on a cold winters morning to check the weather? If you are like other Superintendents or Transportation Directors, you do this many times each winter, but even getting up early, you still may be unsure of exactly what's going on! This is where we can help! For more than thirty years we've been providing our exclusive STORM ALERT service to more than 70 school districts across New England, New York and even the Midwest !
Here is how our Storm Alert service works:
When a storm threatens, one of our meteorologists will call you at a pre-determined time the morning of the storm with the latest current weather information and a pin-point forecast prepared specifically for your school district.
Additionally; we send e-mail notifications with a "heads-up" in advance of ALL winter-weather events. That way, you can have the "inside edge" with regard to all winter weather – whether it be a large storm or just some nuisance snow showers!
Keep in mind, our forecasts are unlike most forecasts you receive over the radio or television – which cover a much larger geographical area. We have many athletic directors contacting us concerned about weather and driving conditions for sports trips. And yes – you may call in the off season for weather advice as well !
SPECIAL OFFER! Subscribe to our SCHOOLS service for FREE for one month and see what you think. If you like it and wish to continue, we'll give you the rest of the winter at a special reduced rate. If our special one month free offer sounds interesting, or if you simply would like to speak with us, just, click here!
Here's a partial listing of school districts that rely on Precision Weather Service's Storm Alert every winter:
University of Southern Maine
Presque Isle, Maine School Department
Portland, Maine School Department
Concord, New Hampshire School Department
Central Maine Community College
Waterloo, Iowa Schools
Events
WE ARE THE FORECASTERS TO THE STARS!
Why do folks hire us when there is so much free weather online and TV? Because there IS a difference!
Dreamworks, Paramount, DISNEY, The Academy Awards, Warner Brothers, MLB All Star game, movie and commercial shoots, NBC/Universal, Best Events LA, New York State Fair, Golden Globes, Cannes Film Festival, Grammys, NBA All Star game, High Profile Hollywood weddings and parties, Oklahoma City Heart Walk, AHL outdoor hockey game and most major movie studios and event companies use our service. Does the weather affect your work? Worried about wind, rain or lightning? If weather is a concern to you for scheduling or safety, we can help.
SERVICES & COSTS:
Accuracy, Dependability and Personalized service! Each report is prepared exclusively for you and the exact location of your event, concert or shoot. Reports are guaranteed to be much more detailed than anything else you could receive and are emailed to you early each morning. We forecast for more than 200 events of all types and sizes annually. Concerts, Fairs, movie premieres, sporting events…if weather is a concern, either for operational planning or safety, thats what we do.
Your own team of meteorologists, working for you, concerned about your event, and always only a phone call away 24/7.
We offer a variety of services to fit your needs. 7 day and 10 day in advance forecasting services, Long Range (30-90 days in advance planning weather), Storm Alert and Lightning Monitoring, even an EXTREME service with Doppler Radar and an updated forecast EVERY HOUR for your exact site location on your most important days. We are always only a phone call away. Service begins for as little as $ 235.
To try us out, just contact me directly or call me and we can get you going. Just have an event or movie shoot date and location, and we'll handle it from there. MGM/United Artists, Universal Pictures and Dreamworks with Steven Speilberg are just a few of the companies we work for. We even forecast for The Academy Awards and the Cannes Film Festival, and recently forecasted for Reese Witherspoon's wedding.
Current Special Offer Available!
Do you have any outdoor events, weddings, sporting events, concerts etc. scheduled and wondering how the weather will be?
Will you have to move it indoors? Maybe rent a tent? Why would you make these costly decisions without first consulting Precision Weather Service, the leaders in forecasting for events world wide.
For new members who contact us through the website, we will give 10% – 20% off our first services with you!
If you'd like more information on our event forecasting service, please contact us by CLICKING HERE and take advantage of this limited time special offer!
Ski Areas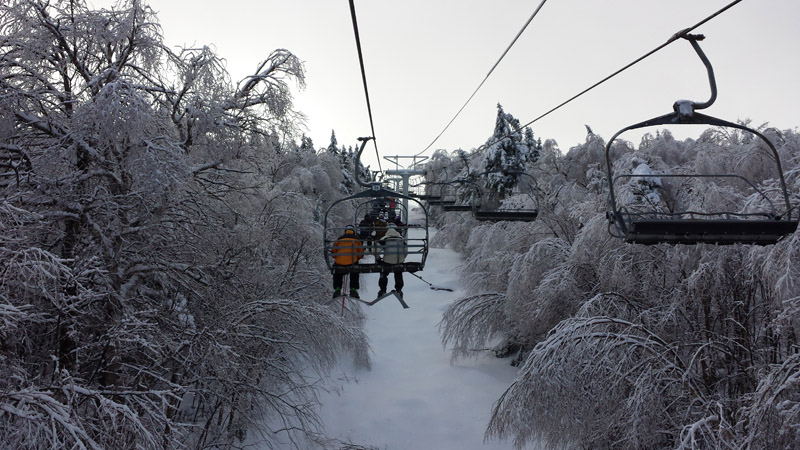 When you're spending HUNDREDS of dollars (or more) an hour making snow, reliable weather forecasts can save you a TON ! With more precise weather information, you can schedule snowmakers and grooming crews with more reliability ! We can easily save the average ski area hundreds of dollars with just ONE NIGHT'S accurate forecast ! Precision Weather is a name known across North America for accurate and reliable snowmaking weather forecasts ! Our clients say it best…
"Far more accurate than the competition !" – Whitetail, PA
"Impressed with the on-site visit ! " – Timberline, WV
"Very reasonable pricing" – Greek Peak, NY
"Straightforward forecasting ! " – Bretton Woods, NH
"Most accurate service we've ever used" – Ski Windham, NY
"Personal visit, price, accuracy – you're the best !" –Wisp, MD
"You're the best – thanks ! – Searchmont, ONT
Our forecasts include critical parameters such as:
24 Hour hotline – always a meteorologist on duty
Temperature prediction base and summit
Humidity / Wind direction and speed – plus gusts
Sky conditions / Snow and rain amounts
Daily 10-14 day outlooks / Seasonal outlooks – up to 90 days
Forecast summary and discussion.
Utilites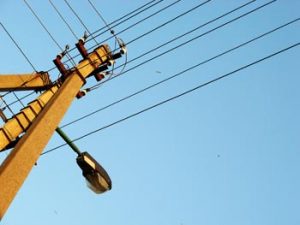 Medium and long range forecasts are critical for demand planning, distribution, purchasing and more. Precision Weather provides detailed extended range forecasts for energy companies to help with critical, money saving decision making. Call us to discuss how accurate long range and seasonal forecasting can help YOUR bottom line!
Railroads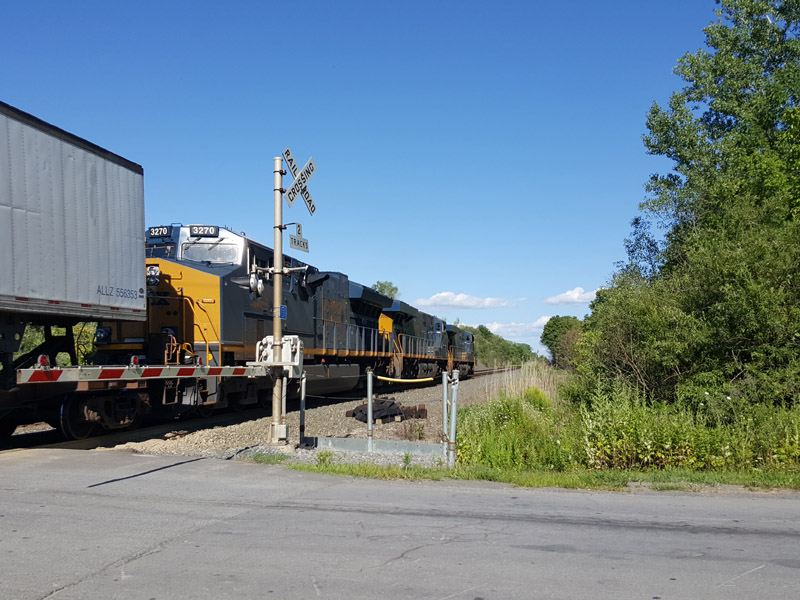 With great variations in geography, railroads can have multiple areas of concern. Let us monitor your territory and keep your dispatchers and crews "in the know". Our comprehensive environmental monitoring service for railroads includes…
Severe weather notification and alerts
Suggested "patrol areas" when severe weather has struck
Winter storm alerts
Fire danger alerts and monitoring
Flood potential, monitoring and alerts
High wind warnings
High / low temperature notifications
Earthquake monitoring
We also offer an onsite course for dispatchers and operations folks to become more "weather-savvy". This includes information on radar monitoring and where to get timely, accurate information for your territory.
Contact us for more information on our railroad environmental monitoring services and how you can help lessen the impact of Mother Nature on your railroad!
Research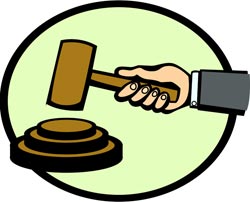 We've provided hundreds of reports to law firms, insurance companies and Attorney General's offices. We've covered everything from common 'slip and fall' cases to highway accidents, oil rig fires and even murders. Precision Weather Service can do the research and determine what factor the weather played in any incident. We'll provide the written report and testify in court should the need arise. Wayne Mahar has appeared as an Expert Witness in local and Supreme Court cases dozens of times. With years of experience, you can count on our testimony to help your case. With an extensive climate library available, we offer prompt, reliable service. Call anytime for a free initial consultation.
We're just a phone call away – Precision Weather Service – or, click here to request more information via e-mail!
Syracuse, NY Office (315) 638-1666
Portland, ME office (207) 615-7877

Contact us for more information on our railroad environmental monitoring services and how you can help lessen the impact of Mother Nature on your railroad!
Digital Content
Utilizing the latest technology, Precision Weather can deliver surprisingly affordable content for all of your digital media needs. We've been providing podcasts for several years now and are currently upgrading our facilities to bring more in-depth content to our clients. Call us to discuss or for a sample!
Extended Range Forecasts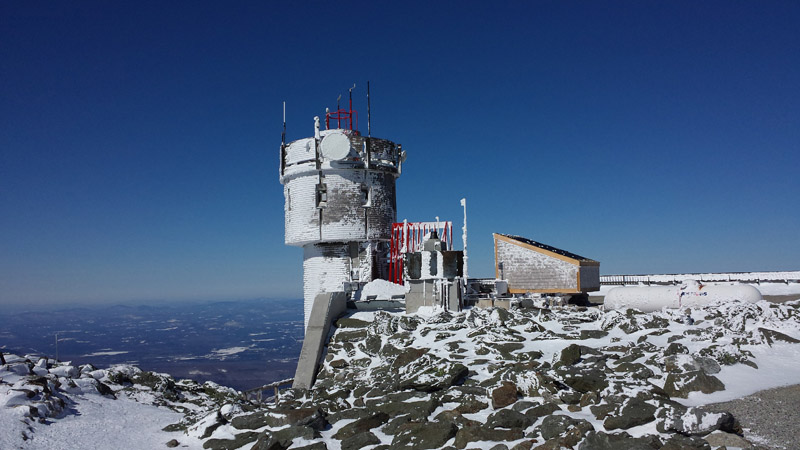 Having accurate long-range forecasts can help with construction management, event planning, energy use and more. Precision Weather has been a leader in long-range and seasonal forecasts and continues to use the latest technology and modeling to provide our clients with weather pattern insight months in advance!
Other Services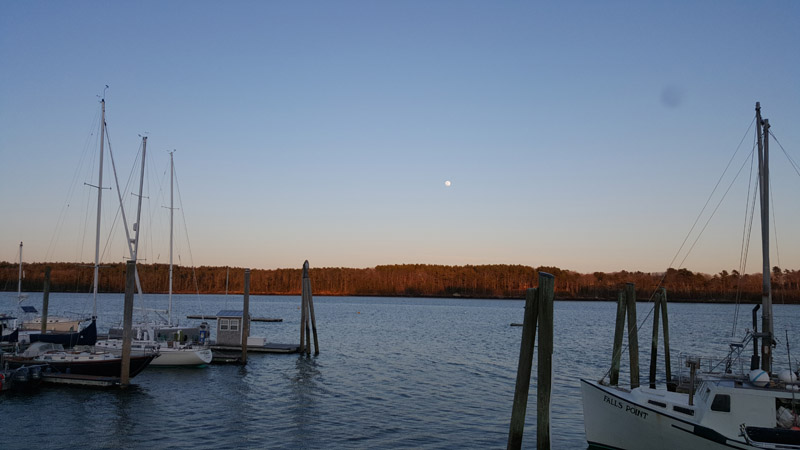 Among some of the other services Precision Weather offers are:
CLIMATE RESEARCH
We can research any climatic variable for any site in North America. From rainfall research to long term temperature trends, snowfall research and more ! Russ Murley's undergraduate research projects focused exclusively on New England microclimate. We can research any parameter from degree days, precipitation and even solar radiation. Please contact us for more information regarding any climate information your company should need!
INSTRUMENT & SITE RESEARCH
When it comes to meteorological instrumentation, don't sell yourself short ! We can help you get the gear you need and help you get started with any monitoring and logging setup. Save yourself the headache and have a meteorologist spec out the right gear for the project. Here's just some of the things we can help you out with !
Spec out and order gear
Set up
Instrumentation siting and placement
Train your crew on usage
Calibration
Software setup and more
OTHER SERVICES
When it comes to other weather related projects and needs, we can help you out. Among some of the other forecasting services we offer are…
Custom marine forecasting and routing.
Aviation briefings.
Site specific forecasts for any project or event.
Extended forecasts for any need.
Golf Courses
Agricultural Forecasts
Much more!
We handle point specific outdoor forecasting for any rain sensitive event…for example, in the past we supported Woodstock '99 and some outside dates for the Teva Sprit of Unity reggae tour!
We're just a phone call away – Precision Weather Service – or, click here to request more information via e-mail!
Syracuse, NY Office (315) 638-1666
Portland, ME office (207) 829-2280
Contact us for more information on our railroad environmental monitoring services and how you can help lessen the impact of Mother Nature on your railroad!
Among the hundreds who depend on Precision Weather Service... We are the forecasters to the stars! Fairs, festivals, concerts and any type of outdoor events. Stop worrying about the weather.
Let Precision Weather Service do the worrying for you.
Please complete the following form to learn more. We guarantee a prompt response!